My Fire Plex Review With Pros/Cons. Unlike other types of streaming TV services that bring you to live and/or on-demand content, My FirePlex delivers more. And more in different ways when it comes to live streaming channels, sports, music, and VOD. The cost savings can be huge compared to paid TV or a video subscription which is enough to make anyone take a closer look.
IMPORTANT UPDATE:
Many if not all SO Player IPTV services closed their doors to new customers. We do not know why entirely but they may have reached their total number of subscribers allowed. Current customers are able to renew their subscriptions right now. But for how long we don't know. This appears to be a permanent decision. The good news is there's a new SO Player IPTV service provider for new customers to sign up…
DO NOT READ BELOW THE LINE… We Removed all links to the IPTV service for SO Player…
————————
Click Here to Sign Up to Alternative IPTV Site Now
Note: You get the same everything (streaming content, features, app, prices, same ownership)

What's important to all of us when looking for an alternative to cable/satellite TV is not losing what we are accustom to watching. Whether it's certain movies or news networks, food or shopping networks, sports or something else, we want what we want. My Fire Plex TV seems to have addressed what many TV viewers want and more.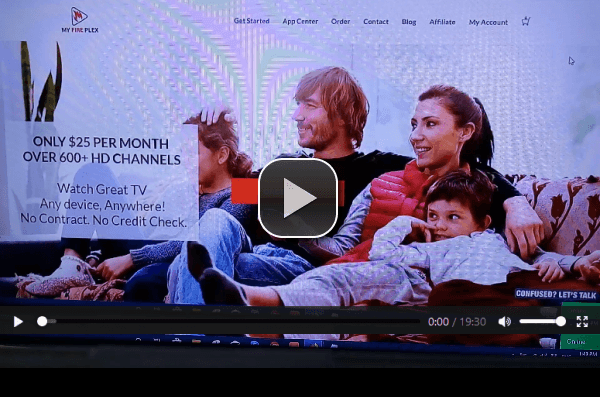 Click Here to Visit Website Now and Get FREE Trial
So without further ado, I'll take you through my My Fire Plex TV review to help you decide whether or not this service can meet your needs. Keep in mind, they are not affiliated with or part of any cable or satellite TV company.
My Fire Plex Review – What Is It and How It Works
What is it? What you get is an IPTV service that delivers live premium channels by the hundreds. Many popular television networks with all kinds of television programs. There's something for the entire family. Kids networks are included so no one is left out from using this IPTV service.
There is no set-top box to connect or antenna or hardware needed with exception to your steaming device. In fact, there's no contract, credit check, local sports blackouts, or Geo-restrictions which means everyone worldwide can use this IPTV service. My Fire Plex IPTV lets you watch your favorites across a number of compatible devices simultaneously.
Subscribers can connect up to 4 devices at one time. This allows other household members to watch what they want also. Only one mobile device (smartphone or tablet) per account can be used outside the home when having different WiFi connections.
How it Works? You need a streaming device, My FirePlex TV, Free SO Player app download, and high-speed Internet connection. Higher the connection speed better the overall performance. Many IPTV services require a minimum of 20 or 25 Mbps Internet connection (download) speed. But I always tell individuals to have 2x or more.
This fast Internet speed helps avoid buffering/playback issues when more people are online. This also includes when there or more household members connected to the same WiFi network. One of the pluses, when I reviewed this service, was no buffering issues. I have over 150 Mbps that comes with my ISP (Comcast) Internet service. However, this doesn't mean I get that amount for a particular streaming device that I'm using.
I had Comcast to remove Xfinity TV and kept my Internet and phone service. You need to tell your ISP (Internet Service Provider) when you're ready to tell them to remove the TV part from your bundled package.
There is no Fire Plex Channel list but free to click the video below to watch FirePlex in action on the Firestick device. You will see all the features, available content, navigation, watch channels/VOD play.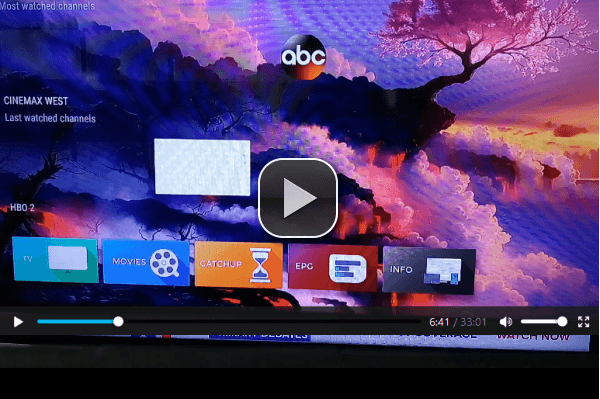 Start Watching All Your Favorites Online without High Cost
Sign Up Process, Account & Activation/Log in Credentials
Signing up to this IPTV service is easy to do. I suggest signing up for the free trial before paying the subscription. This is what I did and show all of the steps in my video review posted to this My Fire Plex review. By the way, in the free trial, no credit card is needed.
During the signup, you must enter some personal information including email address and create a password. Be sure to remember your username (email address) and password. This information is needed to log in to your 'My Account' which can found on the MyFirePlex website. This is where subscribers can renew their subscriptions when the time comes.
Once the signup process is completed, you are taken to the welcome page that has your order info and activation/login credentials. The activation/login credentials include the Provider ID, 4 device pin codes, username (all numbers), and password (all numbers). This information (not all) is entered into the free My Fire Plex app (SO Player) to activate it so that you can begin watching TV online.
Expect to receive three emails after signing up. I did not receive any right away but 3 of them did come later. Even without getting access to the information inside those emails, there's no cause for concern. You'll have access to your activation/login credentials immediately after signing up. Just don't close that page with that information just yet.
You can sign in to your 'My Account' at any time to get access to your activation/login credentials. Also, this is where a subscriber goes to renew his/her subscription when the one month subscription period ends.
Free SO Player App/Compatible Devices
The My FIre Plex app which is actually the SO Player app can be downloaded/installed to any compatible device either before or after signing up to My Fire Plex TV. You must be aware of what devices can be used and decide which ones to use. SO Player isn't a TV app that delivers streaming content by itself. It requires an IPTV service like My FirePlex TV to work.
When visiting the website, you can find information on compatible devices that can be used. Here's a list of them that I know that are compatible with the SO Player app:
Windows OS
Mac OS
iOS Devices
Android Devices (TV/Box/Phone/Tablet)
iPad & iPhone
Amazon Fire TV/Cube/Firestick
Apple TV
NVIDIA Shield
MAG
Not Compatible: Game devices; Chromecast; Linux; Roku
One of the downsides to this service is that I couldn't find any instructions on how to download and install the app. This being the case, you can find a video tutorial on how to install SO Player on your device. Most smart TVs will not have SO Player inside the smart TV app if there's an app store. As a Samsung owner, I know SOPlayer can't be found but NoraGo can be found.
For the best performance, I recommend using a streaming media device such as the Fire TV/Cube/Firestick, NVIDIA Shield, or Android Box. The Firestick is the cheapest and most IPTV service list this device as compatible. If you have multiple household TVs, you can buy a Firestick and connect one to each HDTV or smart TV.
My Fire Plex Channels & VOD
During my My FirePlex review, I used my Firestick that was connected to my Samsung smart TV. The SO Player app was already installed so all I had to do was enter my activation/login credentials. Since I was using the Firestick, I could enter either the username/password or pin code with provider ID.
I entered the latter (pin code) which took me inside the SO Player app that's connected to the My Fire Plex TV service. This is where I could see all the channels/networks, on-demand, catchup, etc.  On the home screen, 5 different colored icons appeared as follows: 1) TV; 2) Movies; 3) CatchUp; 4) EPG; 5) Info.
Get Access to Popular Channels/Networks with Sports, Movies, Shows, and More
Icons Highlighted
When highlighting the TV icon (not clicked), the following appeared:
"Upcoming shows for the next hour from your most watch channels." Channel/Network names appeared as such, one row with 'Most watched channels' and another row with 'Last watched channels.'
Highlighting the Movies icon showed 3 rows, one for 'Most popular movies', another for 'Most popular categories', and another for 'New Releases, different genre names, TV Series names, PPV Events.'
With CatchUp highlighted a column appeared with 'Recently Watch Shows.' I could see many TV network names with TV program name that I could click and watch online.
EPG highlighted, a column with TV program names appeared. Again, I could click any link to play the television program.
As for the Info icon, I won't go into this because it includes my account and personal information.
Icons Clicked
When clicking each one of the icons above, the following occurs:
TV icon when clicked automatically plays live channels. When using my Firestick remote and pressing the Enter button, the TV Menu appeared with the following sub-categories:
My Fire Plex Channels
Search (search & find channels/cities)
English
USA Locals (not all channel work; may not include every city)
Canada Locals (some local channels may be missing)
Sports (Incl. PPV events, all popular sports networks & links)
NBA
MLB
NFL
NHL
NCAAF
US Open
ESPN +
French
Spanish
Filipino
UK
Adult (locked by default; pin code included)
All Day
Music Channels/Radio
Gospel
The Search tool came in handy which allowed me to search and find channels by name including city very quickly. I played channels at random and most played. There are said to be over 600 live channels. Only a few channels played without audio and some didn't play at all. You can always contact support if channels aren't working or play correctly. As for no audio, just play another channel with audio and then go back to the non-audio channels to play it. This usually worked for me.
When clicking the Movies icon which is the on-demand category, you also get access to TV Series w/ Episodes). There's much more content available in this section which was said to have 1000s of movies and TV series with episodes. I played a number of movies and TV series without any real issues. All the genres are included as well as PPV events with recordings of previous fights.
When clicking TV shows, a list with a host of TV series names appeared. I could click any TV series name to get access to all the episodes. It's the same setup pretty much when watching movies. Just click to play the video. There control features when playing movies or TV series episode that lets you pause/play, resume, etc.
There are controls available when watching a movie or TV series such as Previous, Rewind and Forward (time shifting), Next. For example, clicking Previous plays the previous movie and clicking Next plays the next movie. I particularly liked the time-shifting feature (Rewind/Forwards) that lets rewind or advance the video in 'x' number seconds. I don't like watching movie intros so this lets me bypass them and get right into watching a movie.
Other Icons
The CatchUp section is where the My Fire Plex TV does all the recording for you. Many popular television network names are listed with DVR to the right of each name. Just click the network name you want, then click the day number, and two columns of television programs appear. It's easy to find what you missed and watch it on your time. There are 8 days of recordings that are constantly updated.
The EPG (Electron Programming Guide) is a TV guide that you can program to make certain My Fire Plex channels appear first. A list of television network names with names of television programs appears in their time slots. Just click any television program to watch it.
Free Trial, Subscription Cost, Money Back Guarantee, Support
There is a 24-hour free trial available that lets individuals test everything on their streaming device. You get full access so I suggest you spend as much time using the free app and IPTV service when using a compatible device.
Here are your options:
My Fire Plex Free Trial (24-hours): No credit card required or surprises
1 Month Subscription Only: $25.00 USD (no credit check or hidden/cancellation fees)
As for the money-back guarantee, you have up to 48 hours to request a refund. They will automatically credit your credit card or original method of payment within 3 days. You can find this information when visiting the MyFirePlex TV website and clicking the 'Refund Policy' link.
Click Here to Sign Up Now and Get Free Trial or Subscription
My Fire Plex Review – Pros & Cons
Pros
Compared to many other IPTV services that I tested and reviewed, I noticed more working channels in My FirePlex IPTV, such as channels in the Gospel section. The content delivered, performance and interface all worked hand-in-hand with each other. I found many popular television networks for movies, sports, shows, news, kids, and so on are easily found. The Search tool makes it easier to find what you're looking for very quickly.
There are local channels available from the US and Canada. This section is relatively new and still a work in progress.  Also included are global channels (UK, Spanish, French, Filipino). It doesn't matter where you live in the world, region, province, state, or city. Everyone gets access to the same content.
Sports fans will like getting access to plenty of live sports from many popular sports networks. Also included are seasonal sports sections (NFL, NBA, NHL & MLB) and PPV events. All live streams have HD (1080p) and play quickly.
The on-demand section is labeled Movies which include old/recent movies from all genres including TV series with episodes. There are control features for movies and TV series that let you fast forward (time shifting) the video. I tend to use this feature during a movie intro so that I can start watching the movie quickly.
There's also other streaming content to watch online such as ESPN +, Gospel, Music/Radio channels, and so on. My Fire Streams IPTV service recommends using the SO Player app which is considered a top-performing app. It works great with the Amazon Fire TV stick also.
EPG, called Electronic Programming Guide (TV guide) allows you to program it when going to the TV category and selecting any one of the sub-categories. For instance, when using the Firestick, you can select Sports, play a live channel, and then click the 3-dotted link button on the Firestick remote.
Doing so will automatically take you to the EPG section where all the sports channels/networks appear first with names if sports programs in their respective time slots.
There is nothing to install other than the free app to your device. The CatchUp section has all DVR television programs from popular networks already recorded. You get up to 8 days worth of recordings that refreshes periodically. Watch what you missed by searching and finding it.
Cons
There are no video tutorials or written instructions on the MyFirePlex IPTV website. However, you will receive an email with all the information and some instructions needed. Still, this may not be enough when wanting to download/install the app to a Firestick or other device.
You can watch the SO Player download/installation video tutorials HERE. In fact, you can go ahead and follow those instructions now to see if the app installs on your device without an issue.
What's common to all IPTV services is some channels don't work. In fact, you will probably come across some that play without audio. When this happens, play another channel with audio and then go back and play the channel that had no audio. Sometimes this works and the channel plays with audio.
Unfortunately, there is no way to have the Adult section excluded when signing up for the free trial or subscription. But I found this less to worrisome as a parent because this section is locked by default. But if you are going to allow children to watch My Fire Plex (kids channels/family movies), beware of the other content. There are channels and on-demand movies with adult material and there's no parental control to block them from kids.
Conclusion
By now, you should have a pretty good understanding of what an IPTV service is and how My Firest Plex TV can benefit you if at all. With so much streaming content that includes many live premium channels from popular networks and on-demand content, there's enough to entertain the entire family.
You get an all-in-one web TV entertainment platform that constantly updates to bring more new streaming content. Hence: CatchUp TV and on-demand videos with movies and TV series/episodes.
Subscribers can watch whatever interests them online without losing their favorites when switching from cable/satellite to My Fire Plex IPTV. When using a compatible streaming media device such as the Firestick with remote control, one can enhance his/her Internet TV experience.
This IPTV service isn't perfect but what IPTV service is today. The picture quality is crystal clear for the most part (HD, 1080p). There is support available. It's best to use the chatbox for quick responses. You also have the option to use the contact form or support email.
I recommend this IPTV service to individuals that love watching live sports and/or live/on-demand PPV events. I also recommend it for those who love to watch movies and/or TV series with episodes. It's great for those who speak multiple languages such as English, Spanish, French, or Filipino. But whatever it is you like to watch, more than likely, My Fire Plex delivers it.
This Concludes Our My Fire Plex Review
Click Here to Get All-In-One Web TV Entertainment for Entire Family