Direct PCTV Review (2-in-1 Web TV Viewing)
PC * Laptop * Mobile Device * PDA * Tablet * 4 Bonuses
Compatible: Windows PC & Laptop, Tablet, Mobile
Installation: Up 6 Computer/Mobile Devices
Lifetime Membership $39.95 (One-time Fee)
Payment Processor: Click2Sell
30-Day Money Back Guarantee
(spyware/adware/virus-free)
Delivers Popular and Hard to Find Free Content From the Web to Watch Favorite Shows/Episodes, Sports, Movies and More — Safely and Legally!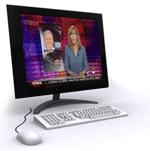 Direct PCTV Review. Nowadays, many preteens, teens, and adults of both genders including seniors from around the world are connecting to the web to Watch TV Online through their computers and mobile devices. So chances are you fall under this group and want to find out what the web has to offer.

Whether your goal is to avoid/cancel/downgrade the high cost of Satellite/Cable TV or use your computer to resolve at-home/on-the-go TV issues, you are searching for a means to an end when it comes to traditional television. The Direct PC TV software can add another dimension to your television viewing and may be the solution you've been looking for.
In this Direct PCTV review, I'll shed some light on the pros and cons so that you can make a well informed decision and determine whether or not Direct PCTV that offers a service package is the right one for you.
When making the decision to download a piece of software like Directpctv where the service claims to offer many unheard of things, it can make you wonder is it 'too good to be true'. That's the nature of the marketing hype out there telling you or insinuating that you will get FREE paid premium TV channels on your computer when in fact you don't. But that's not to say there isn't software out there that can actually give you illegal channels — you just won't get them here.
Direct PCTV, 2-in-1 Viewing Package
The most significant part that separates the Direct PCTV service from the rest is their diverse web TV viewing option. I found this particularly interesting and at the same time rewarding because you don't just rely on software to enjoy watching the best of web television. Here's what you get…
Not only will you get direct access to live TV networks but plenty of VOD content also which mount to thousands of free global content. This service, unlike many others, offers two ways to watch TV online:
Special channel chooser software to download to any Windows desktop or laptop
Login to member's area, point and click to channels and watch everything through special Direct-Connect TV that comes with many popular channels
As for the latter, you can watch all the free content via computer, tablet or compatible mobile device which doesn't have to be your own. Simply sign into the Direct PCTV member's area with your username and password to watch channels and videos.
Direct PC TV Software Service Package and Bonuses
When signing up to download Direct PCTV there's also a service package included. You get a lifetime membership with tech support, DirectPCTV software upgrades and channel updates. This in a nutshell keeps everything like-new and up-to-date. Channels are regularly updated along with new software version upgrades when changes in technology calls for it.
This is what separates pay-to-download TV software from all the freeware out there. Free software that delivers channels usually have less frequent updates and upgrades, if any at all, and in many cases no support.
As for free bonuses, there are six of them as follows:
Security software from top providers
Registry cleaner that cleans a computer's registry files
Net spyware remover that removes spyware/adware from a computer
CD burner to save favorite movies, music and other media files to CD/DVD
Weblock TV to view web cams from across the globe
Popup blocker to block annoying popup ads in a browser
These bonus software applications are totally free to download which every user should do if s/he doesn't already have them installed on their computer.
Pros and Cons
After weighing the pros and cons, the Direct PCTV package is best suited for newbies who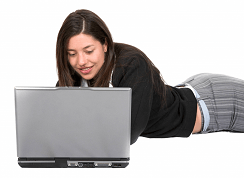 don't want to waste time and effort searching for popular channels online. That said, this service delivers most of the things it promises, as it continues to stay among the best out there.
However, like all things concerning Internet TV player software in general, there are some downsides that I intend to enlighten you with.
The good news is Direct PCTV has more pros than cons so keep that in mind when reading this Direct-PCTV review further.
The service offers a safe and legal environment that provides a swift gateway to help you pinpoint and gain access to over 9000 channels Worldwide. This quick easy access and fairly good delivery of free content to a computer is what makes this service a good choice. At the same time, it offers a no cost approach (no monthly subscription) to watch more sports, movies, TV shows and so on, as oppose to paid television.
Having access to 9,000+ channels/stations is a plus (even though I couldn't test all of them to see if they worked). One of the pros to Direct-PCTV is that it's compatible to all Windows including Vista operating systems. But you need an Internet Broadband connection (DSL or Cable) to make everything work. A wireless connection will work, however, broadband channels won't load and play. That's why a broadband connection is preferred to get the most out of the service.
Here are two things you need to be aware of when making a decision…
Free Road – If you consider yourself a do-it-yourselfer with plenty of time on your hands, and don't
mine putting in the effort to find your own free channels to watch television online, then paying the small one-time fee to download Direct PCTV may not be the thing to do. Some people think all of these services are nothing more than a bunch of free links and software that anyone can find on their own. Truth is… they are right to a certain degree.
Paid Road – If you are a newbie and not the do-it-yourselfer type and don't have plenty of time on your hands, then perhaps paying a small one-time for Direct PCTV that offers a service package is best. Since newbies are generally the ones who don't know how or where to start creating an Internet TV system, this service clearly makes the entire setup a piece cake.
Not only that but the Direct PCTV download software essentially keeps the user in one place so that s/he can enjoy watching mostly everything from one location — rather than having to go from website to website to watch sports, movies, TV shows/episodes, etc. The feature enhancements in the TV player adds even more enjoyment when having the ability to add channels to favorites, record, watch shows in full screen, add your own channels, etc.
Putting An End to the Hype & Myth
If you read elsewhere that Internet TV software services deliver paid premium Satellite/Cable TV channels for free to watch on your computer that's not that true if the software is considered legal. You simply get access to whatever is available over the web – free streaming channel/video feeds and even some of the free channels on cable/satellite that were always free to the public.
Direct PCTV like all other top Internet TV software helps deliver the best of Internet television has to offer but you don't get any paid premium channels such as Prism and Starz. The (TV player) performs the same way as other top leading brands but offers a lot more channels which gives you more to choose from.
So that you understand from a legal point of view, the service doesn't own any of the content they deliver. They don't host any of the content on their website, and neither do they decode or descramble any paid channels. Instead, they help users gain instant access to many popular content online such as premium, HDTV, on-demand channels, almost unlimited movies and 1000+ radio stations from around the World.
Rundown of DirectPcTv Benefits
9,000 TV channels, more channels than most
Popular network TV channels without searching for them
Live sports within your fingertips
VOD movies and TV shows to satisfy any movie enthusiast
TV channels from over 100 countries when feeling homesick
Top HD channels available (but not all)
Watch in full screen for better viewing
Watch on PC/Laptop and connect to TV
Automated updates in members area
Watch anywhere when there's an Internet connection
Get thousands of radio stations
Easy-to-use service for quick setup
One-Time fee without paying high monthly subscription
Lifetime membership with tech support, software upgrades and channel updates
No additional fees or hidden surprises
Members bonuses to enhancement more Web TV enjoyment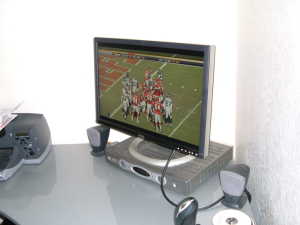 If you believe having more channels is better, the Direct PCTV doesn't fall short in that department. However the flaws are basically the same for any TV player software when downloaded to watch Internet television.
How it Works. The user pays a small one-time membership fee and is directed to the all-in-one member's area where s/he types in their username and password. This is where the setup begins. Instructions are provided to download free software such as, RealPlayer, Quicktime, Winamp, and WMP (Windows Media Player) if a computer needs them. The reason for this is these players have special codecs needed to play different types of audio/video media files.
When using a Windows computer with a DSL or High Speed connection, the user can sign into his/her member's area to access links to watch whatever is of interest. The member's area streamlines and organizes everything and gives you instant access to favorite channels/station lists and reviews. You can read other users reviews, rate TV channels/radio stations, etc. In turn, all of this increases a greater user experience while saving time and lowering the learning curve.
TV Channels on Internet – Usually, they load and play within 20 seconds which is the standard. The picture quality is good to very good, but one thing to note: Higher the connection speed better the video quality and overall performance. The ease of use, interfacing and channel delivery personifies the technology that went into developing the Direct PCTV player.
Downsides.
There are times when some channels don't play due to the following:
Broken channels. This sometimes occur where some channel links are broken. However, you will have the ability to update the channel list that will bring in new channels and get rid of the broken ones.

Temporary channel down times. From time to time this occurs when the owner (or channel provider) has scheduled off/on times that are in different time zones (worldwide). Some channels are not available 24/7 or at a particular time when you want to watch them but available to watch later on
At the time of this Direct-PCTV review, we found this software has an 80% (+/-) success rate which means there's a 20% (+/-) failure rate. The user can experience a very rare software-to-computer compatibility issue due to other software/hardware in the computer.
Tech support has a 1-2 day respond time to help with questions and issues. Most merchant's claim to offer 24/7 tech support but be prepared if the response is sometimes a little slow. The best thing to do prior to buying in to this service is send an email to test their response time.
Also, factor in the time zone you live in, weekends, and holidays which can affect how long it takes for tech support to respond back. The member's area provides some instructions but if you have an issue that isn't resolved, you can always exercise your right to a refund.
You will be sending your payment through Google Checkout a most trusted company and payment processor, so you are in good hands there. This product comes with a money back guarantee and you can exercise your right to request it as long as it's within the 30 day time period. Just follow the email instructions that you receive right after making your payment. It will have your order number and instructions if there's a problem.
This product provides an all-in-one platform to search media by category, country, or by viewing. However, some time must be taken to become familiar with all the channels as there are tons of them. And many will be of no interest to you. With access to 80+ countries with all kinds of different languages, there are plenty of English and non-English TV channels, as well as radio stations to explore.
Some of the other Benefits. If you love variety TV/Radio/Music/VOD (whether it's coming locally, nationally, or internationally) you can get the most out of the Direct PCTV software, service and package. As for sports, TV, and movie enthusiasts, they delivers more entertainment and variety than traditional television.
For users who speak more than one language or studying one, this service is quite useful when listening to radio and TV while learning from or staying in touch with any one of the many countries available.
Watch TV on Laptop – When using a laptop with a broadband card to get access to the member's area, the user gains more TV variety, freedom, flexibility, and mobility. S/he is now able to watch computer Internet TV from any location while at home or on the go or from any location Worldwide. Compare this to any traditional television including Satellite/Cable TV, perhaps now you see the value.
The other benefit comes when using the application to create a computer Internet TV and connecting it to a home TV-set. Using the right video connector cable which is pretty cheap makes the connection possible (see 'PC to TV' under Menu in right column).
We also liked the free bonus software included that lets you record movies, videos, TV shows, etc., to CDs/DVDs. And the additional free media to unlimited videos and movies.
Recommended Use: Desktop and laptop computers with Windows OS. The Direct PCTV service benefits newbies and Sports, TV, Radio, Music, and Movie enthusiasts who want variety whether living with or without paid television. Although the service still has room to improve, we think the user experience is good enough for newbies while it offers more channels per country.
Compared to other top PC Satellite TV services, the Direct PC TV sits well among them when offering the best of Web TV entertainment. All said and done, you will get access to a whopping 13,000+ channels/stations/videos which far more than other similar product including what Satellite and Cable television networks offer.
This concludes Our Direct PCTV Review
TV Channels: 9000+
Radio Stations: 3800+
Lifetime Membership: Free on-going channel updates; Direct PCTV software upgrades; tech support
Price/One-time Fee: $39.95 USD (Subject to Change)

Review Date: 10/2/2013

This service delivers over 9,000 TV channels and radio stations through a TV player that can be used with any Windows laptop or desktop computer including tablet or mobile phone with Internet access. With many bonuses included, lifetime membership with free on-going tech support, automatic channel updates and software upgrades, users get a robust web TV entertainment delivery system including a lifetime of enjoyment as well. The other benefit is the quick, easy access to watch sports, movies, TV shows and other free content online anytime, anywhere.

Pros The setup is quite easy and when all said and done the streamlining and organization of tons of free web content allows users to save time and effort, which eliminates having to search for free channels and TV programs online. The software or TV player does away with traveling to different websites to watch a sporting event or movie or TV show, etc. Instead the user is able to stay in one location to watch everything the software delivers. The huge number of channels, lifetime membership, service package and many free and useful bonuses add more value which sets this Internet TV software a part from other brands.

Cons Few downsides exist which are the same for other products/services like this one. Expect some picture blurriness including some channels coming and going. But for the most part the picture quality is good to very good. Only a small number of channel may or not work or won't play right then and there due to different time zones - playing these channels at a later time will work.

The Verdict: If searching for a web TV solution that's very cost-effective, quick and easy to setup without installing hardware or connecting wires, and offers the ability to watch TV from any location in or out of the home, then this software that comes with a service package can be a good solution. As for the price, it's quite comparable to the market and there are more channels delivered. Included with this package is a 30 day money back guarantee if for some reason things don't work out. The TV player's ease of use, streamlining and organization of free channels and radio stations including quick, smooth interfacing makes this brand worth a try.
39.95 USD (One-time Fee)

editor rating
Here are some other links to related sites that you might enjoy. Thanks for visiting InternetTvDotCom:
Now broadband tv encyclopedia topics | Reference.com
SeeSaw (Internet television) - Wikipedia the free encyclopedia
Hybrid Broadcast Broadband TV - Wikipedia the free encyclopedia
Online TV spats mean fewer free shows on Web - USATODAY.com
Related posts:
The following two tabs change content below.
Internet TV researcher, tester and enthusiast enjoys sharing and delivering information to like-minded individuals interested in watching TV on their computers, televisions, and mobile devices.
Latest posts by Philip Sumpter (see all)
Filed under TV Software Reviews by Philip Sumpter on . Comment.