The EfireTV Shut Down has come and is here to stay. No longer will subscribers be able to sign up or renew their subscriptions. This happening is typical among SO Player IPTVs so the Efire TV shutdown shouldn't come as a real surprise.
It's the nature of the beast when using SO Player IPTVs. What usually happens first is the SOPlayer IPTV hits its quota of subscribers and must close the door to new subscribers. When this happens you'll see a partial website accepting current subscribers only. But then something else may happen down the road like an IPTV shutdown or closing.
This is what you are seeing with the EfireTV shut down. At least you know the IPTV name, many individuals don't know it and search online for the app name instead. This becomes another problem within itself.

EfireTV Shut Down: What to Do Now
Thank your lucky stars there are several SO Player IPTVs out there where you can sign up and resume watching your Favorites. You just sign up for one of them as you did with Efire TV. You already have SO Player installed so all you need now is a new IPTV subscription with the activation login credentials.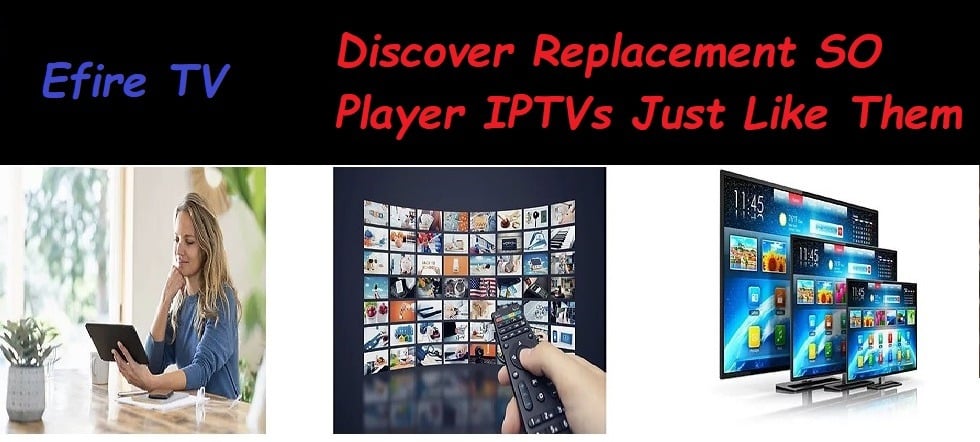 What I've done is provide two LUX Player IPTVs that are very similar to the SO Player IPTVs also. You need to bookmark/save each IPTV below to have in your basket when needed. Don't be concerned about which one is the best. All of them are very much the same and support the same streaming devices.
However, the LUX Play app is also compatible with the Roku device. You may want to think about having one IPTV backup just in case. There's nothing stopping you from having a SO Player IPTV subscription and LUX Player IPTV subscription. The EfireTV shut down can happen to any IPTV service so you want to be prepared.
Take a look below. I provided 3 SO Player IPTVs and 2 LUX Player IPTVs. Be sure to save all of them for future reference. Do not use your old EfireTV activation/login credentials with the new IPTV service.
Here are 3 SO Player IPTVs
SOP IPTV 1
SOP IPTV2
SOP IPTV 3
————-
LUX Player IPTV 1
LUX Player IPTV2

Signing Up for New IPTV Service
When understanding the app and IPTV service, you think differently. When downloading/installing the free app, it doesn't deliver any streaming TV/VOD content without an IPTV subscription and activation. Before the EfireTV shut down, you had to undergo the same process. There's nothing different the next time around with a new service.
The IPTV service provides activation, delivers all the channels and VODs, as well as provides support for the app and streaming content. You need to focus on the IPTV service and not the app. The big mistake comes when individuals focus too much on the app name rather than the IPTV name.
You should be searching for the name of your IPTV service that supports the app. When signing up, save all the IPTV emails and bookmark/save the IPTV service website where you paid the subscription. You must go back to that website to renew your subscription.

In Closing…
Too many individuals come to our website here searching for SO Player support. When asking them the name of their IPTV service or where they paid the subscription, they say SO Player. How can anyone help them when they can't even help themselves? Had they known the IPTV service name or IPTV subscription name such as EfireTV, they would know where to go when someone helps them to think.
They can't find the emails from the IPTV service and don't know what an IPTV service is. Even when I try to educate them they are confused or don't trust what they are told, and look for another website.
Sometimes individuals don't know when there's an IPTV closing such as the EfireTV shut down. When you cannot get support, can no longer watch anything online, get an error code, and the IPTV website is gone from the web, these are all clear signs. Just start over and find another IPTV service supporting the same TV app. Be sure to check your Junk/Spam folder if you do not see any emails sent by the IPTV service.