Streaming Recording Software for Windows and Mac
Replay Media Catcher Review: There was a time when no one could record, download, and convert video/audio streams from popular websites. Most, if not all, streaming websites like Hulu and Netflix never included this technology — even when the demand for Internet DVR capabiity increased. Of course, all this came to pass when 3rd-party companies developed a streaming capture software, like Replay Media Catcher 7.
If you are searching for a way to record and download any video, full-length movie, or song, from any website, you may want to explore RMC further. Not only is this a low-cost video and audio capture software solution, it also comes with many interesting features.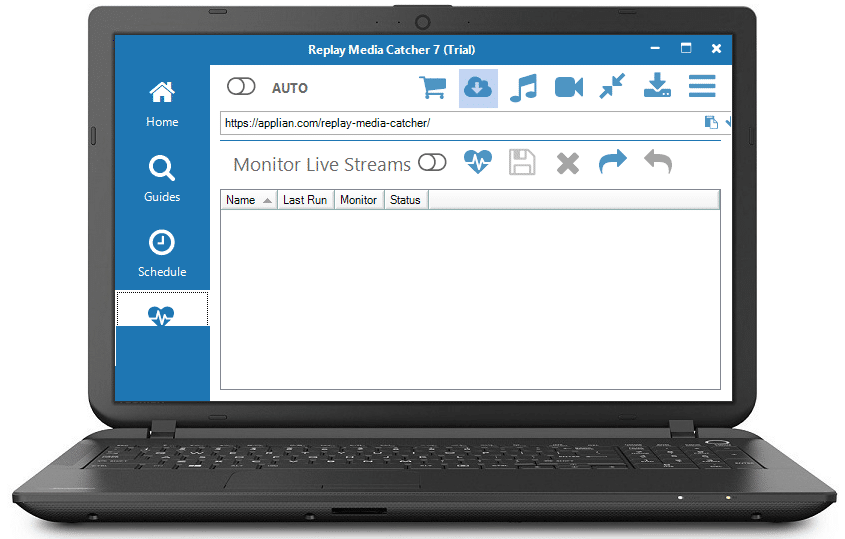 Having tried this recorder software myself, I can attest that it works very well for video and audio recordings. It's a video and audio recording software that I use for YouTube and I use another Applian Technology product — Replay Video Capture for Netflix. But you can use RMC for Netflix downloads also.
I usually start with trying to catcher the stream in my web browser first with RMC and if it doesn't work (in rare cases), I use another Video Capture (more on this streaming recording software later).
If you are looking for a user-friendly download Netflix app, download Hulu app, or download YouTube videos app with the ability to record and convert media files, then this software does the job in most cases. To put it simply, the replay media catcher software is a 3-in-1 tool (audio/video recorder, downloader, and media file converter).
Replay Media Catcher Review: How You Benefit
Easy to Use: Copy/Paste URL to Record or Select Auto
Convert to Over 130 Device and File Formats
Super-Fast Advanced Downloading Technology
Save Any Video Online with Same quality
Records Audio from ANY Source While Playing on Your PC or Mac
Music Fingerprinting Technology: Automatically Identifies and Tags Recorded Music MP3 Files
Includes Embedded Video, Music & Radio Guides to Help Find Favorite Media
Schedule Recordings from Any Playable URL When You Choose
Automatically Copy Files to Apple or Android Phone or Tablet
Integrate with iTunes, DropBox, Google Drive or SkyDrive
Pre-schedule Recordings When Away From Computer
What Is Replay Media Catcher or Capture?
Applian Technology developed this stream capture software, which is a record video downloader software and audio recording software, with media file converter all built into one. This all-in-one tool gives you the ability to record (a.k.a. catcher or capture) and download streaming media (video and audio) and converts the file to the proper format, or format you choose. The streaming recording software tool can be used to record videos and audios from many popular or non-popular streaming website.
Simply put, it can record streams playing in your web browser and works for about 99% of the streams that are out there. You can watch TV shows and movies offline that you recorded earlier (no Internet connection needed).
The available features and Guide section help make recording easier. The user can get access to all the popular websites to record his/her favorites quicker. This is not the streaming recording software to use if you want to record and download live streaming media playing on your computer screen. In other words, live streams that don't play inside a web browser. Later on, we'll cover a Mac and Windows video recording software that can also record live streams — both tools compliment the other.
How it Works
Watch the video tutorial below to learn how to record video in a web browser on your computer. You'll see how easy it is to use this streaming video capture software. Although it demonstrates Replay Media Catcher 6, it's relatively the same steps for version 7. The video should answer your question about how to record video on my computer.
Replay catcher is a powerful versatile
streaming media recorder
. This video recorder software offers a variety of methods for recording streaming media. You can choose which recording method you want when clicking one little button. When in the stream downloader mode, the user can capture streaming media from virtually any popular website in a couple very simple ways.
One way is going directly to the website to highlight the URL of the video to catcher, and hit control 'C' on the keyboard to copy. Next, go to the URL field inside the RMC software and click the little button to paste the URL into the URL field. The video above demonstrates this very well. Click the little down arrow and video starts to download.
Another way that's even easier is dragging and dropping the URL directly into the URL field. Or, you can simply toggle 'ON' the replay catcher stream recorder's auto mode. This will automate the entire process when going to your browser to pull up a site.
If the stream isn't in a format that Replay Media Catcher supports, like most live streams, you can't record it. But if the stream is supported, RMC will automatically download it.
Keep in mind that when the auto mode is ON, RMC will be constantly looking for content it can record from any site that you visit. As a side note, the little arrow is constantly moving so if you're on a website where you don't want to record media, just turn the auto mode off.
For premium websites like Hulu or Netflix, Replay Catcher has a digital video recorder (DVR). The user can go to the catcher method button, and then go down to where it says, "digital video recorder." Next, go to Hulu to find the URL of the video to record.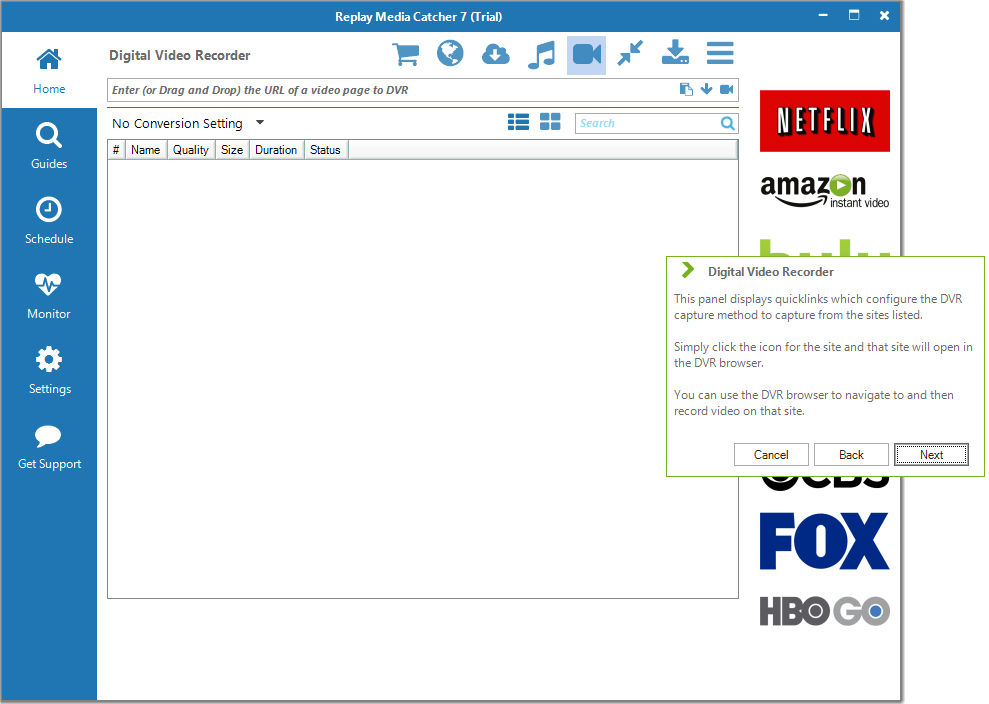 From there, the user can either copy and paste the URL instead of clicking the download button. When clicking the little DVR button, the Replay Media Catcher app starts connecting to the stream and recording begins. You can also grab the little URL and drag it right into the user interface, which will queue the recording for you.
This is great because you can identify a bunch of different shows you want to record and set them up to record one after another. There's a little cool feature in the DVR mode that you'll see with a preview in the user interface of what you're recording.
It's a pretty handy RMC, which also includes an audio stream recorder that will catcher any audio playing on your computer. Simply change the catcher method to the streaming audio recorder so that it turns on the auto button to record. Now you can go to any site and record any audio you play.
Another way is choosing to record from any one of the many sites listed under music — the Replay Media Catcher guides. Just open the guides to search for music. As soon as the music starts to play, the software will start capturing it.
When clicking the Guide icon, there are 6 sections with many websites that you can go to record your favorites:
Video
TV Shows
Movies
Music
Radio
Podcast
And there's more, Replay Media Catcher includes a tagging feature. If you're recording audio (audio recording software) from popular music sites, in most cases, your recordings will be beautifully tagged. And will even include hour mark.
This recording sofware has a host of advanced features to make it easy to find and enjoy streaming media. Includes a comprehensive guide with links to videos, TV shows, movies, and more. And there's a converter that ensures all your catchered media is in the format you want. There's also some 3rd-party websites that you may want to check out to watch full movies or live premium TV channels. The information provided here shows how to record both live and on-demand streams with or without a web browser.
RMC includes a scheduler so that you can schedule recordings when you can't be in front of your computer. All the functionality needed can be found in the easy-to-use user interface.
The Replay Media Catcher tool can be the perfect tool if this is what you were looking to do — record streaming videos, TV shows, songs, and radio stations from different websites.
Replay Media Catcher (Streaming Recording Software) Compatibility
Screen Recorder Windows 10, 8, 7, Vista Plus Mac OX 10,11, and Later Versions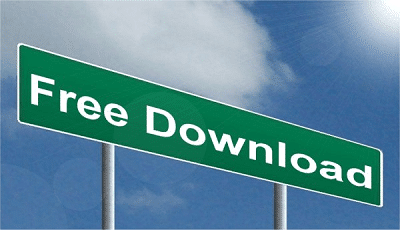 There's a Replay Media Catcher Windows 10, 8, 7, Vista version and Replay Catcher Mac OX 10.11 or later version. Unfortunately, Windows XP users can't use the DVR Browser mode — due to the incompatibility. High speed Internet connection must be used. The stream capture software MAC and stream capture software for PC each come with a free download (more on this later).
Replay Catcher Android, Smartphones, Tablets, etc.
All recorded files can be transferred to smartphones or tablets, hard drive, external drive, burned to a CD or DVD disc, or incorporated into other programs like PowerPoint or video editors. If you are looking for a streaming audio recorder android tool, here's one built in.
It really doesn't matter what browser or other application is being used to watch a video or listen to music that's streamed from the web. Simply because RMC will monitor the network stream for media. Once it has been detected, the tool will download or record the stream.
Replay Media Catcher Review: Cost, Money Back Guarantee, and Support
Cost
You can get the Replay Media Catcher Windows software for $39.95 USD or Replay Catcher Mac software for $49.95. The cost is a one-time payment — no other cost is required to use the streaming recording software. Use the streaming video recorder download tool to record, download and convert unlimited videos, TV shows, movies, radio stations, or podcasts. You'll enjoy having the ability to capture streaming video online from your favorite websites.
Money Back Guarantee
If for some reason the stream recording software doesn't meet your expectations, there's a no-question-asked 30-day money back guarantee.
Support
There are two ways to get support: 1) From inside the Replay Catcher tool; 2) Visiting the Applian Technology Website. There's an FAQ section including User Guide, Video Tutorial, and way to contact support via email.
Again, plenty of support where you will find a 'Get Support' icon inside RMC. Or you can visit the Applian Technology website to find Product Support. All support emails are generally answered within 24 hours. By the way, when visiting the Applian websites, you'll come across y differnt types of MAC and PC softwares for video and audio there.
Note: Users that want to upgrade to version 7, there's a special price available. The upgrade is only $9.95 — if Replay Catcher was purchased before April 1, 2017
Replay Media Catcher Free Download (Mac & PC)
Video Recording Software Free Download
For those that wish to try before they buy, can opt for the free Replay Media Catcher download for PC or Mac. The free media catcher demo is fully functional with all the features enabled. You can record up 100% length of all YouTube videos, and up to 50% length of everything else. This is enough to test and make a decision to buy or not. Click Here to Download FREE Demo for PC or Mac!
Pros and Cons
One thing for sure is the pros outweigh the cons. With Replay Media Catcher Mac and PC, you get plenty of features that allow you to record, download, and convert. The web video downloader supports more website media protocols and converts to over 130 device and file formats. It's compatible with both Windows and Mac computers at a low price that doesn't hurt your pockets.
Users can virtually record from many popular websites that stream videos, TV shows, movies, songs, radio, and podcasts. You don't need to surf the web to find them. The Guide icon inside the RMC tool list many popular websites to record your favorites quickly.
You can also schedule to record different streams at designated times. As far as the picture/audio quality goes, what you see and hear is what you get in your recordings.
Since all websites with streaming media aren't created equally, there are times when playing media in your web browser when using the Drag and Drop or Copy and Paste method can't be saved. If this happens, more than likely the media is probably protected. However, there is a workaround where you can use the Replay Media Catcher Audio Recorder. Either that or use the Digital Video Recorder feature to commence saving the streaming media.
Keep in mind that in most cases you won't be able to use this tool to record and download live streaming media. To do that you will need a different tool. A tool that can record whatever plays on your computer screen with or without a web browser, such as Satellite TV software, webinar, Skype call, etc.
The following comparison chart will help you compare Replay Media Catcher to Replay Video Capture. RVC, which can be use as a Replay Catcher alternative, allows you to record whatever plays or appears on your desktop. We've added Replay Capture Suite for MAC or PC to the comparision chart as well, in case you want the benefits of both tools. The cost for the Suite is cheaper than the total cost of RVC and RMC combine.
Replay Media Catcher vs Replay Video Capture
RMC Comparison Chart
Streaming video/audio recording software for Windows and Mac Computers -- Records, downloads, and converts media files (videos, TV shows, movies, songs, radio, podcasts) playing in your web browser. Has many features including DVR and prescheduling recordings. Use it for any popular website that streams videos!
Comparison Chart

Replay Media Catcher

Replay Video Capture

Replay Capture Suite

Applian Technology Products

$49.95 USD
(one-time)

Visit Site

$39.95 USD
(one-time)

Visit Site

Review

$79.00 USD
(one-time)

Visit Site

Ideal for Music

X

X

Ideal for Video

X

X

X

Ideal for Radio

X

Records any audio media

X

X

Records Live TV Streams and Desktop
TV Software

X

X

Uses Screen Capture technology to record anything on your PC

X

X

Downloads web video and audio from 1000s of sites. Uses download
technology

X

X

Records Windows media streams (audio & video)

X

X

X

Records from any video website
DVD's, webcam sites, powerpoint
presentations, Skype video calls,
video chat sessions,, and games, using screen capture technology

X

X

Integrated Media Guide

X

X

Records multiple streams simultaneously.
Preschedule recordings

X

X

Automatically tags songs with artist & song
title using song recognition technology

X

X

Option to split recordings into smaller segments

X

Multiple MP3 quality options, and wav format


X

X

Converts to many file formats

X

X

Record from external devices (radio, turntable, mic, etc.)

X

Schedule recording capabilities like a Web DVR

X

X

X

Split recordings using silence detection

X

X

Split and join files. Edit audio and video files

X

Smart track splitting for extracting songs

X

X

Automatically sync to iTunes

X

X

Encrypt personal video files on your
computer

X

Other Products
Replay Media Catcher Mac $49.00 USD
Replay Media Catcher Mac $29.95 USD
Replay Media Catcher Mac $49.00 USD
Conclusion
For the one-off price, below $50, the Replay Media Catcher app may be a no-brainer when giving you exactly what you want. The streaming audio recorder free download full version with video recorder included speaks volumes. This tells you the Applian Technology company is confident and stands behinds its product. You can try before you buy and decide later if this is something you want on your computer.
If you want the ability to record, download, and convert streaming media files, then there's nothing that should be standing in your way to give it a try. There's plenty of support, instructions, user guide, and video tutorial. You could be on your way to doing just thing you set out to do with ease when using the software.
To Start Recording Your Favorite Videos via Windows Computer – Click Here
To Record from Mac Computer – Click Here
This Concludes Our Replay Media Catcher Review (streaming video recorder review & Streaming Audio Recorder Review)