How to Get Local Channels without Cable and Satellite
There are couple of great ways to get access to Local Channels without Cable using what you already have. TV viewers have been duped by paid television companies to believe they can't live without them. Yet more people are getting tired of paying rising costs and complaints are on the rise. As a result, many are now learning how to local TV without cable and satellite. But this isn't the only thing they are doing to free themselves from the likes of Comcast, DirecTV, and others.
To Learn How to Watch Local Channels Without Antenna on Computer, See Watch TV on Laptop and Online TV Software and Web Based TV
The fact is anyone can get access to local channels without cable and satellite. The process is easy to set up and cheaper also. When all said and done, you'll probably wonder why you didn't make the switch sooner. The picture quality is crystal clear and better than satellite and cable. (Also see How to Cut Cable Cord). If you looking for information on how to get local channels without antenna, you can Click Here.
Please Note: There is no service that allows you to watch live local TV channels online free. At least not yet. The best thing you can do is find a web service that delivers live premium TV channels (i.e. national TV channels). Many of the same channels are found on cable and satellite. There are some low-cost, 3rd-party services available to review – Click Here.
If you are trying to find out how to get local channels without antenna, you may want to buy an USB TV Tuner for your computer. Visit this page to gather more information on TV in laptop.


No one should have to pay a company to watch local TV channels that's already free. Meaning over-the-air TV from stations in the area. Neither should they rely solely on a paid TV subscription service with outages from time to time. For what's it's worth, having more control over watching television programs at little to no cost simply makes more sense.
Its time to learn what millions of people have already figured out; How to get TV without cable. You can free yourself from past restrictions and problems altogether. And to take matters a step further, we'll show you how to incorporate Internet TV. The latter isn't just an alternative to cable and satellite. It's a way to maximize your TV entertainment with access to free and low-cost streaming TV/VOD websites and platforms online.
TV viewers can watch local TV channels including live and global TV, which should be the ultimate goal. This approach allows continual enjoyment of watching favorite television programs. It's time to take a more serious approach to make cutting cable and ditching the dish a reality. Unless, of course, you are currently living without.
We'll start with getting local channels without cable and satellite by implementing the following. This setup is not hard to do to get free over the air TV channels from local television stations in the area. If you are searching for a way to watch live TV online free no download, just keep reading. We'll get to that point soon.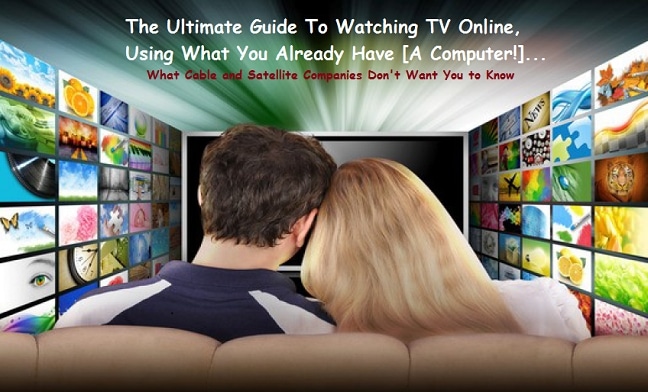 2 Things Needed to Watch Local Channels without Cable or Satellite
Indoor HDTV Antenna: Purchase this type of antenna to make the setup easy. No outdoor antenna is required, unless the goal is to achieve a much larger radius to receive more TV channels. Of course, a lot more installation work is required when installing an outdoor antenna. If a 50 mile radius or more seems good enough, get the indoor HDTV antenna. This antenna will make the setup a lot easier.To find out what channels from your location will be available to you [USA Only] – Click Here. See Amazon's Best Sellers Here
Television: Any television (small or large) or smart TV will do. The cable box or satellite receiver can be disconnected or remain connected
Setup Instructions: How to Watch Local Channels without Cable
To watch local TV without cable, simply connect the indoor HDTV antenna cable to the input connector in back of the television. The flat antenna should be placed at the nearest windows (best reception), and higher the better. Watch video below…
If the cable length isn't enough to place the flat antenna on the window, check Amazon and buy an extension. Otherwise, the antenna can be place in an open area near the TV to get a good reception. You will have to experiment. The antenna can be positioned around the wall or somewhere away from the wall. Keep moving the antenna around for the best reception, while watching a television channel.
How to get TV without cable requires one more step. Grab the TV remote and hit either the 'Input' or 'Source' button or whatever applies. Open the input options window on the television screen. This is where different types of inputs are available that devices can be connected to the television. You should see HDMI, TV (Television), Cable, etc. Select TV, and then find the other menu section to scan TV channels on the television. This feature will scan and find all local over the air channels from television stations in the area.
Purchase an HD indoor antenna with 50 mile radius or more to get a greater number of channels to watch locally. More channels can be found than antenna with a lower radius. When the scanning process is finish, a channel should play. If not, use the remote control to play channels. If the reception is poor, try moving the flat antenna around until there's a better reception.
Note: Scan for OTA TV channels again when satisfied where your antenna is positioned to get the best reception. There may be additional channels out there to find.
To get your hands on a FREE ebook download that delves much further into how to get local channels without cable, Click Here.
Many people throughout the US don't realize how to get local channels without cable is easy. Cable and satellite TV subscribers continue to pay increasingly high fees. This amount really adds up over the course of one year. Some subscribers are charged a heavy bill for something that wasn't entirely their fault. Or pay a fee to terminate the service when dissatisfied. Because of this mishap, many are surfing the web to find other alternatives. But this doesn't pertain to just how to watch local channels without cable, there's the Internet too.
Local Channels without Cable or Antenna
How to get local TV channels without cable or using indoor HD antenna is simple to do. Not only can TV viewers get access to all OTA channels in their area, but they can watch local TV online. There is an unlimited supply of live TV/on-demand streaming content on the web, from across the globe. Who needs satellite or cable with restrictions. If this sounds good so far, then pay close attention. You're about to save some money.
Watching television online will take some getting use too, but the reward is great! Think a la carte TV programming and free/low-cost pay-to-use web TV services. These are just some of the benefits one can reap.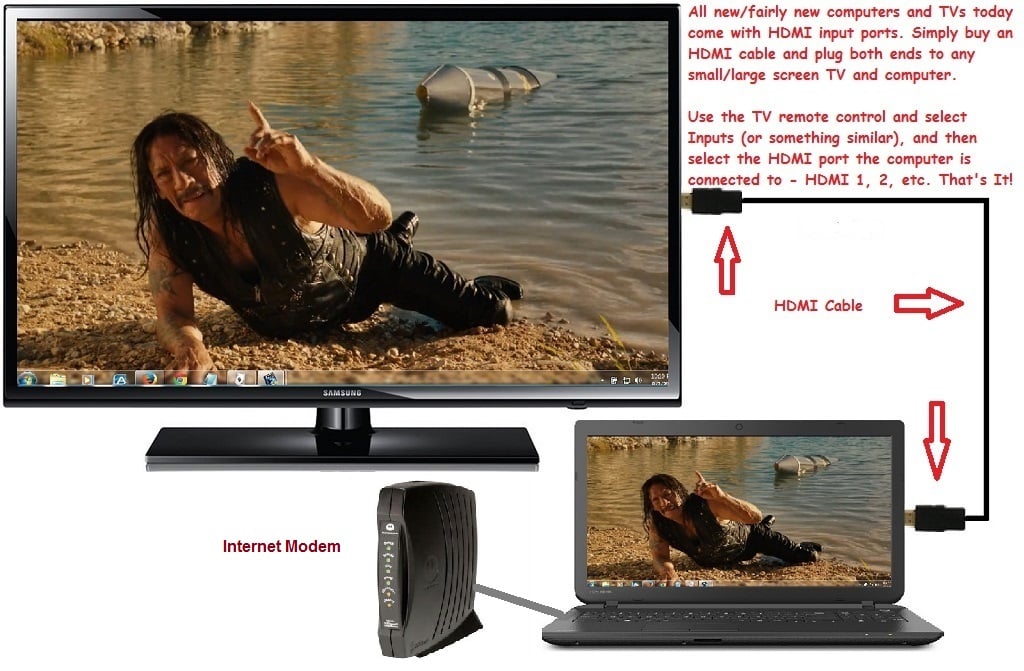 Don't be concerned about losing favorite TV channels/networks to watch. TV viewers can still watch many of their favorites. Favorites will include local, live, global and sports TV and/or on-demand content such as movies and TV shows. The only difference will be you watching everything online through an Internet-connected device. But, you getting to choose what to watch and pay is key.
This setup is just as easy as setting up local channels to watch offline without cable. Online TV can provide unlimited streaming content to enjoy the best of web TV entertainment has to offer. This comes from both free and low-cost, pay-to-use websites/services.
Here's one recommended 3rd party, web-based TV/VOD service to consider. They direct-connect individuals to over 9,000 live TV channels and on-demand content worldwide. Members get access to Live TV, Local TV, Global TV, Live Sport TV, VOD Movies and TV Shows to watch online – Click Here to Learn More. Very entertaining content that includes popular premium channels and television networks.
Setup Instructions: How to Get TV Online without Cable
TV viewers can watch local channels without cable when using the Internet. You may not get access to all local channels in your area online, but will get access to many national and international TV channels. It doesn't matter what language you speak or country you are from. The Internet has unlimited streaming content to watch over the web.
For this setup, we'll need three things:
Computer or Smart TV w/ Web Browser: These are the best devices to use for watching TV online with little to no restrictions. However, using a computer is better. It has the ability to download TV software and TV toolbar for a browser. You can visit any streaming TV/on-demand website online
High Speed Internet: The money saved when canceling cable or satellite should be invested in a fast Internet connection. Faster the Internet connection speed (higher download speed) better the picture quality and overall performance.
This is a must if you want to avoid video buffering and playback issues. A 25 Mbps download speed may be adequate enough. However, more speed the better, such as 150 Mbps or close to it. Test Your Current Speed Here
Note: A sub-par Internet connection speed can cause video buffering and playback issue. In this case, a faster Internet connection is more than likely needed. Contact the ISP (Internet Service Provider) such as Comcast or Verizon. Of course the upgrade in speed will come with an additional cost. It's best to use a dual modem with wireless and wired Internet connection capabilities. With wireless, you can move your computer around the household.
HDMI Cable or Compatible: New and fairly new devices come with HDMI input ports. Look on your computer and TV to see whether or not an HDMI input port is available. If not, you will need a compatible video/audio cable. Go to Amazon to find an HDMI or compatible cable or pick one up at your local store
How to Connect Computer to TV
TV viewers can watch television online via Internet-connected computer. They can also watch everything via small/large screen TV. If you have an Internet-connected smart TV with web browser, a computer isn't necessary. However, an Internet-connected computer is faster than an Internet-connected smart TV. Particularly, when surfing the World Wide Web. A wired connection is faster than a wireless connection.
This is why a higher Internet connection speed is best, especially during peak hours (5-11 PM). This is when more people are online. More connection speed is also needed when connecting more devices to a wifi (wireless) at home. This only applies when there is not a enough Internet connection speed. You could have enough already.
To get a better idea how to connect a computer to TV, watch the YouTube video below…
For More YouTube Videos – Click Here
Setting this system up is not difficult at all, once you know what video/audio cable connector is needed. If done correctly, everything on your computer screen will show up on your TV screen. Of course, you will need to choose the correct input on your TV where the computer is connected.
Now to really bring everything together. You can make things easier on yourself when building a robust web TV entertainment system that includes OTA live TV channels.
There's a FREE ebook you can download called, The Ultimate Guide To Watching TV Online, Using What You Already Have [A Computer!] or Ultimate Cord Cutting Guide
Or sign up below with your name and email to download the ebook. Keep in mind, you can use a smart TV with web browser instead, if you have one.
Why you need this ebook?
How to get local channels without cable is explained in a free comprehensive ebook. This guide takes you far and beyond setting up a great television entertainment system. The ebook will fill you in with valuable information to help save time, effort, and money. It will help lead you to an alternative path to watching everything on/offline. Setup an Internet TV system with unlimited streaming and local OTA content. You'll have the best of both worlds!
The guide covers the most important things concerning your Internet connections and speed. This also includes knowing what security applications are needed. Why a computer is the best device to use. You will learn how to enhance your TV viewing even more so. The ebook also delves into a number of streaming content providers and 3rd party services. All of them can be used to favorite television programs online.
When all said and done, you'll have access to any TV programs of interest. This includes news broadcasts, sporting events, and TV shows worldwide, as well as movies, videos, and music videos.
Everyone can get access to popular premium live TV channels, entertaining old/recent movies, and watch TV episodes online including sitcoms and soaps at will. And there's a lot more included in the ebook. To learn more about 3rd party now, see Internet-based TV and VOD services, with entertaining premium channels at low-cost.
In a nutshell, the FREE guide has information that cable and satellite companies don't want you to know about. When it comes down to learning how to get TV without cable, you'll have a wealth of information to setup OTA Channels and Internet TV system via computer and television.
The whole idea is to save costs without satellite and cable. No more paying for TV channels you don't watch. This also means, no more paying for channels when away from home for long periods of time. No bundles to be concern with nor dealing with bad customer service relations.
If, on the other hand, you want to keep your cable/satellite subscription or downsize, here's what you can do. Use a 2nd household TV to build a robust local OTA/Internet TV system at low cost. There's nothing better than having a backup to cable and satellite, especially when unannounced outages occur.
You've just learned how to watch free local TV and PC, and with a Mac computer. Watch on-demand streaming content and how to watch everything on your small/large screen television.
This concludes how to get local channels without cable. If you have any questions, feel free to use the Chat Now box (see lower right corner).
Get Your FREE Ebook, The Ultimate Guide To Watching TV Online Using What You Already Have, and Grow Your TV Through the Roof