Influx of Online TV and On-Demand Content at Low-Cost
Whatever link or search term you used or happened to stumbled on that brought you to InternetTvDotCom, this could be one of those how to watch TV online sites that you're happy to have found. When it comes to providing resourceful information on how to Watch live TV shows and on-demand content including tips, news, product reviews and new technology discoveries to bring to our readers, we do our very best to bring it.
Internet television brings an array of possibilities that allows anyone, from walks of life, access to unlimited live online TV channels and on-demand content from around the world (locally, nationally & internationally). And at the same time, find an alternative to cable and satellite that brings more TV savings, variety, content, freedom, and mobility.


Internet TV News, Products, Services, Reviews, and How To's >>>
_______________________________________________________________________________________________________
If you are new to this and want to learn how to watch Online TV when using your device, we show you how and where. Instead of surfing the web to find entertaining streaming content on your own or going from website to website to watch something, take a look at our top 10 list of 3rd party software and web-based TV/VOD services. If on the other hand you are familiar with TV online, there's plenty here for you as well.
Watch TV Shows Online the Way You Want
InternetTvdotCom shows you many ways to capture web TV on any regular or Internet ready TV,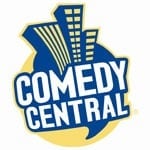 computer, tablet or mobile device. You can watch all your favorite sports online including TV shows and episodes, videos, movies and news from the world wide web, as well as listen to Internet radio and music.
It's no wonder why more and more TV viewers are learning how to watch TV online. The rising cost of cable and satellite has been unstoppable. Paying for channels you don't watch makes absolutely no sense. And getting inadequate service for many has been a nightmare.
These are just some of the underlying issues that continue to linger on with traditional TV. And still many of these companies are not meeting the needs of millions that need a la carte TV programming.
Many television viewers living on tight budgets and fixed incomes are cutting cable and ditching the dish. No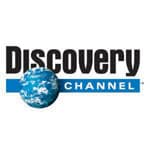 longer can they keep up with the Jones. Some never had any paid television service to begin with and had to stick with watching OTA channels from local TV stations in their area. And yet, many were lead to believe a paid TV subscription was needed in order to do just that.
Heading online to learn how to watch TV online is now at the forefront of many TV viewers, both young and old. With the likes of on-demand content providers such as Netflix, Hulu, YouTube and others (free & low-cost), one can muster paying the low cost. As for watching live online TV channels, there's more light at the end of the tunnel than it use to be.
Some major content providers (networks) have moved away from cable and satellite. They are now streaming live TV and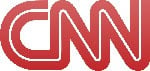 on-demand content directly to TV viewers, at a much reasonable rate. You now watch only what you pay for… channels and shows you love.
Needless to say the climb in number of content providers and television networks, bringing a la TV programming to consumers, offers more streaming content than ever before online. There are 3rd party services out there as well. Though some gray area exist with them, many are exploring them and opting into those services.
How to Watch Live TV Online
No one needs cable or satellite to watch live TV channels. One can simply buy an indoor HDTV antenna and scan all local OTA TV stations in his/her area to watch offline. Many individuals searching how to watch live TV online are finding low-cost sources to watch many of their favorites. This includes live sports, live news broadcast, and live TV shows online as well as video-on-demand content.
Just a couple of these low-cost online sources to watch TV online live (premium channels) offer tremendous savings. Add an indoor antenna to watch local channels for free, with Netflix and/or Hulu fulfilling the need for on-demand content (watch movies & TV shows online), one may wonder why they didn't make the switch sooner.
As for live sports, just like other streaming live online TV channels, one can choose a content provider or 3rd party service to watch favorite sporting events. There are some 3rd party services out there, both free and pay-to-use (at low-cost) that direct-connects to live sporting events (pro, college & European) from across the globe.
How to Watch TV Shows Online
The key is knowing where to go when learning how to watch TV shows online. There are plenty of free-to-watch and pay-to-watch (low-cost) services over the Internet. One can watch TV shows online HD including new broadcasts (on-demand or live TV channel online). As far as live television goes, you can watch the same TV show in real time online, while it's being broadcast on television.
How to Watch TV Online – Requirements Needed
Not all streaming content providers, TV networks, and 3rd party services are equal. Some of them requires more patience when closing popup ads and dealing with commercials. When learning how to watch TV online, one must understand this is not the same as watching everything with a remote, while sitting on a couch.
Internet TV requires giving up convenience when using cable/satellite for low-cost of online TV. It takes some getting use to at first. There are three requirements needed to watch live and on-demand streaming content over the Internet:
High Speed Internet Connection
Device (computer [Windows, Mac, Linux], tablet, smartphone, or any device with web browser)
Web browser (must use with any device mentioned above)
Not only can consumers learn how to watch TV online but they can easily build a robust web TV entertainment system – if searching for an alternative to cable and satellite.
Take your time combing through our site when discovering the future of television. Leave a comment on any post where permissible, send us a chat, or subscribe to our feed to receive alerts when a new article or product review is posted.
Also, you can sign up to get instant access to our FREE ebook called, "The Ultimate Guide To Watching TV Online, Using What You Already Have [A Computer!]." You wanted to learn how to watch TV online so here's a comprehensive guide that shows you how.
You will discover why using an Internet connected computer is the best streaming device to watch television online – If you don't have a smart TV with browser. This comprehensive guide covers everything you wanted to know about building a robust web TV system. The information provided is something that cable and satellite TV companies don't want you to know.
If you have any questions about how to watch TV online, just send us a chat (see 'Chat Now' box below). A good way to get a quick overview of this site is through our Sitmap. Let InternetTvDotCom by your guide to Internet TV resources and remember watching live TV online adds more flexibility, mobility and savings.
~~~
Where to go from from here… Visit Our Internet TV Blog