How to Cut the Cable Cord: Best Cord Cutting Setup That Saves You Money
Many TV consumers growing up watching cable television are at a crossroads with paying raising costs. The average annual cost is $99 per month ($1,200/yr.) at an 8% rise each year. This rise is attributed to programming cost which includes sports and entertainment. So for individuals living on fixed incomes and tight budgets, it's important to find a good cord cutting guide that shows how to lower costs. And do it without losing many favorite TV channels and shows that one is accustom to watching.
One such guide can be found when clicking the 'Cut Cable Guide' link in the navigation menu at top — it's FREE to download and receive informati0n about the best cord cutting setup.

Paying for television channels you don't watch, which also includes OTA (Over-the-Air) local TV channel, just doesn't seem right. Both cable and satellite TV companies have been fooling people for a long time in believing they have the best option. They get you hooked on convenience while the price continues to rise. However, smart consumers caught on to the madness and found other alternatives.
It's hard giving up convenience. There's nothing like having a remote control in hand, when sitting on the couch, while flicking through channels randomly. Nevertheless, Internet TV has taken shape that's causing more and more people to take notice. The question is what's more important, TV convenience or low-cost TV. With that comes not giving up what you love to watch.
Yes, a cord cutting guide can be helpful. It can be quite helpful if saving money and a la carte TV programming are at the forefront of ones thinking. However, the outcome from using a cutting the cord guide can cause some drawbacks at first. It takes some adjustment to living without cable/satellite.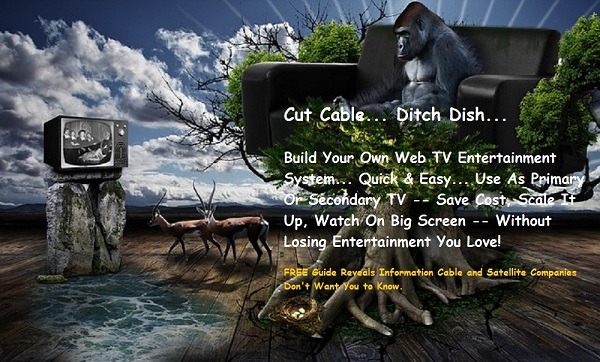 Here's a short cut the cord cable step by step to help get you headed in the right direction. There are essentially two things you can do to make cutting the cord or ditching the dish easy:
2 Step Cord Cutting Guide
ONE: Quick Guide to Cutting the Cord Using Antenna
OTA TV Channels:
To cut the cord and watch all your over-the-air TV channels from local television stations in your area, for free, just do one simple thing. Buy an
Amplifier Indoor HDTV Antenna
(not applicable to all countries). If you want to avoid extra work and spending more money to install an outdoor antenna, then this approach makes more sense. Also, it works for people living in apartments or places where an outdoor antenna can't be installed.
To Find Out What Channels From Your Location Will Be Available To You [USA Only] – Click Here; Canada – Click Here
There are some pretty good low-cost amplifier indoor HDTV antennas with 50 mile radius can be found on Amazon. Find a Best Seller with most customer reviews and order it or try to purchase it at the local store. Installing the antenna is very easy to do…
Screw on the coaxial cable to the back of the TV
Take the flat antenna head and place it on the nearest window. Try to place it higher on the window if possible. If a window cannot be use, then position the flat antenna in an open area that provides the best TV reception. This will require some experimenting but you should be able to find the best placement
If your television is already setup to watch cable TV, do the following: Take the TV remote and press 'Input' or 'Source' or whatever command to open the input options on TV screen. Select TV (television) if not already selected
Next, use the TV remote and select menu for it to appear on the TV screen. Use the Scan Channel command to automatically scan for all local channels in your area. This will take some time but once the scan finishes, you may need to move the flat antenna head around to get the best reception
Many local channels should be available to watch. One thing that will become quite apparent is how crystal clear the picture appears compared to cable/satellite.
TWO: Cutting the Cable Cord Guide Using Internet TV
Internet TV: Here's another cable cord cutting step. There are many ways to watch live TV online and on-demand TV through streaming media devices. Set-top-boxes such as Apple TV and Roku can be use. Streaming media sticks such as Amazon Fire Stick and Google Chromecast are becoming more popular by the day. Game consoles can be used such as Xbox 360.
Many TV consumers today are using devices with web browsers to watch TV online. This includes Internet-connected computers, laptops, tablets, smartphones, and smart TV w/ web browser. If not one of those standalone devices, many individuals are connecting an Internet-connected computer to HDTV. See video below…
Mac Users, Click Here to See Video tutorials
Best Cord Cutting Options 2015, 2016, and Beyond
According to one cord cutting guide called… The Ultimate Guide To Watching TV Online and Local OTA TV, Without Cable, When Using What You Already Have… an Internet-connected computer is the best streaming device around.
The reason why a computer is the best streaming device to replace cable is no restrictions or limitations. Other devices come with a limited number of TV/VOD apps. They can't download TV software or access all web TV/VOD websites. This also includes 3rd-party Internet-based TV/VOD services. The guide to cutting the cord recommends using a laptop computer which offers mobility, but any desktop will do.
The cord cutter channel guide circles around using what you already have at home. HDTV, wireless/wired modem, and computer (preferably laptop). There is unlimited streaming content available online — both free and pay-to-watch TV/VOD websites such as YouTube and Netflix. But there are also 3rd-party services, with low fees, that direct-connect to Live TV, Local TV, Global TV, Sports TV, VOD Movies and VOD TV Shows over the web.
Cord Cutting Live Sports, Movies, News, TV Shows
There's no need to continue with cable/satellite and pay high cost. TV consumers can watch the following television programs online and save money:
Any live sporting event worldwide (local, national, international) including professional, college, and European sports. Premium live sports TV channels/networks including ESPN. Daily live sports TV listing with name of ballgames, matches, and events that updates every 30 minutes
Entertaining old/recent movies, from all genres, including TV shows from live TV channels and on-demand
Worldwide news broadcasts from premium live TV channels
Individuals can build a robust web TV and OTA TV system when using an Internet-connected computer to TV setup. When using a combination of free and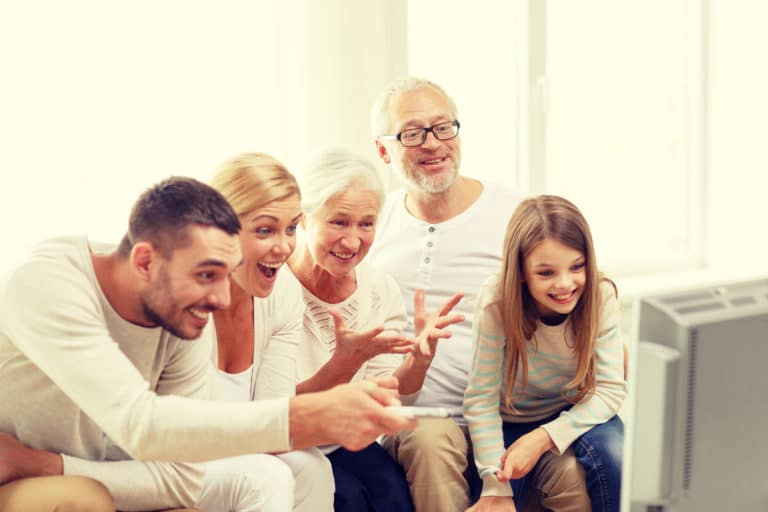 pay-to-watch services, savings can be tremendous. Compared to paying $99/mo. for cable, you pay half if not lower amount per month.
For instance, use YouTube (free) and Netflix ($9/mo.) for on-demand movies and TV shows. Use LiveTvWeb ($29/yr.) with live sports and premium TV channels (has many sports packages). Or use Direct PCTV ($40 one-time fee) for live Sports, premium live TV, and on-demand content.
To Get Access to The Ultimate Guide To Watching TV Online and Local OTA TV, Without Cable, When Using What You Already Have – Click Here
The guide to cord cutting is comprehensive and covers everything needed. It's the best cord cutting setup that helps build a robust web TV entertainment system. It offers the best options for cord cutters that want to save money and still watch their favorites. No restrictions or limitations to watching anything online. This is a la carte TV programming not offered by cable and satellite TV companies.
Some streaming content providers have moved away from cable/satellite and have gone solo. Surely, other content providers will follow suit. They are addressing the needs of consumers that want a la carte TV programming.
Cutting the cord and ditching the dish are now easier to do. TV consumers can continue watching their favorite TV programs without cable/satellite. Those living on fixed incomes, tight budgets, or don't have paid TV service in the area, can setup their own system.
More cost may come with increasing ones high speed Internet connection. Any savings from cutting cable/satellite can be used to increase the Internet connection speed. The cutting the cord guide covers this including all aspects to setting up such a system at home.
For those who want to keep cable/satellite, can convert additional household TVs into Internet TVs to save money. Get the cord cutting guide for information that cable and satellite don't want anyone to know. It will cut through the chase and nitty-gritty to obtain what you really want. Simply use what you already have to save money.
To Grow Your TV Though the Roof with Savings, Get the Ultimate Cord Cutting Guide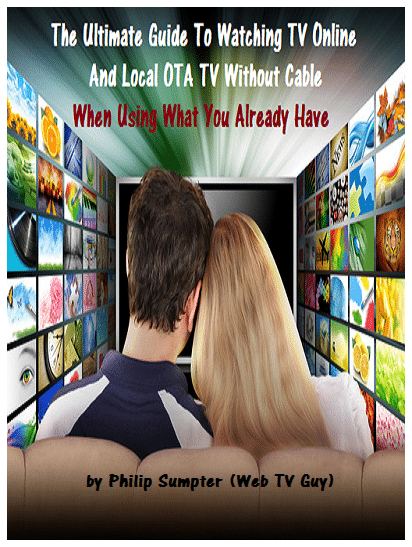 If you are interest in recording on-demand TV shows and videos from popular websites like Netflix and Hulu, Read our Replay Media Catcher Review.