How to Watch Internet on TV, Using What You Already Have
For individuals living without cable/satellite with fixed incomes or tight budgets
If you don't have an Internet connected media streaming device, game console, or smart TV, then there's another way how to get Internet on TV when using a computer. Simply put, you can use any Internet connected computer, desktop or laptop, to watch TV online. However, a Mac, Windows or Tablet computer is preferred but a Windows PC has the advantage.

If you are using a computer to read this article, then you already possess an Internet connected device. Your device all the multimedia and video capabilities to watch television online live streaming including on-demand easily. It's the part where you want to know how to watch Internet on TV with a computer that's holding you back.
But before we dive into the Internet on TV set-up that connects an Internet connected computer and large screen television, we need to be aware of some streaming content sources. These sources can make it easier to get access and watch whatever is of interest faster, rather than try to comb the web to watch what you want online.
Pay-to-Use and Free Live TV on Internet Sources, Including VOD
You can visit free TV/Videos websites such as YouTube to watch all kinds of videos including full length movies on your computer or mobile device. Or sign up to one or more pay-to-use websites such as Netflix, Hulu Plus or Amazon Prime Instant Video that cost around $8 per month to watch full-length TV shows and movies online.
Here's an article to read… "Battle of the Streaming Giants: Which streaming service is best for you?"
For more information and get a list of many popular sources to watch live TV and VOD online, sign up below to get my FREE Online Movie TV Sports Report.
It's not that hard to build a robust Internet on TV system on your device including television set when knowing how to make a simple connection.
Use Internet to Watch TV
Setting Up an Internet on TV with Computer System
There are many ways to get Internet on your TV to watch different television programs such as streaming sports, movies, episodes/sitcoms/soaps, news, etc. But how to stream to TV without spending hardly any money will be the goal here. To do this, you simply connect a computer and television together through an HDMI cable. Fairly new and new televisions and computers, nowadays, have HDMI inputs. Amazon has those cable for under $15 – Click Here
.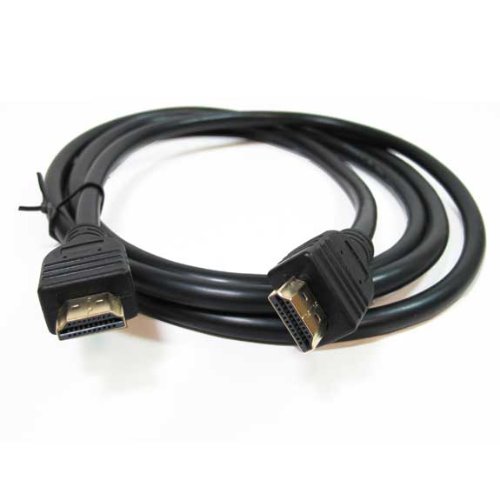 Now if you want to go a step further in getting TV through the Internet with the setup I am showing you, you can do this for multiple televisions in one household. You will need more HDMI cables plus Hdmi 3-in 1-out Hdmi Auto Switch Cable Adapter – Click Here
.
If you want to extend the HDMI cable to your television when using the Hdmi 3-in 1-out device, then you'll need the HDMI Female/Female Coupler – Click Here
.
Once the small/large screen TV and computer are connected via HDMI, go to your TV remote and press 'Input' or wherever you need to do that will display the HDMI inputs on your television screen. Select the HDMI input your computer is connected too. And that's it! Whatever appears or is playing on the computer will show up and/or heard on the television screen.
Here Are Some 'How To' Videos that Shows How to Make the Connection – Click Here
Now go visit some of those free and pay-to-use TV/Video websites mentioned earlier to watch everything on your small/large screen television. You control everything through your computer to watch everything on your television, not the other way around.
If for some reason one device doesn't have an HDMI input, simply go to youtube.com and search for video tutorials that show how to make your type of connection.
If you want to you can invest in a mini-computer without a screen, keyword, or mouse. The computer itself will be stationary when connected to your television via HDMI cable and Internet (WiFi) network at home. The television screen becomes the computer screen. You can buy a cheap wireless keyword and mouse to control the computer that plays whatever you want to watch online through your television. All these items can be found and purchased on Amazon.
So far you learned how to get Internet on TV when using a computer (you already have), Internet connection (you already have), HDMI cable (purchase at RadioShack, Best Buy, or online), and access to TV/Video websites (Look Below Get my FREE Online Movie TV Sports Report).
There's no need to buy a streaming media player/stick, set-top-box or Internet-ready television that cost more money. Simply use what you have now for streaming Internet to your TV and you'll be surprise just how far you can go – create robust Web TV entertainment system and save.
Using a laptop computer is better when using it to stream from Internet to television, since it's portable and easier to move around. Whatever is on your computer screen, whether on/off line, will be displayed or streamed to the television screen when connected.
How to Enhance More Internet on TV Entertainment
There are plenty of free and pay-to-use Internet TV services online to choose from, but you only need to know the top sources and some of the hidden gems online to create a robust Internet TV system. You can get Internet on TV more ways than one but if you are not that tech savvy or Internet savvy, then reading this article should definitely help you.
Lets say you have a computer (Windows, Mac or Tablet) or even mobile device that can access the web and visit TV/Video websites like YouTube to watch what you want. It is possible to stream online TV content to any television via mobile but for the sake of this article, and keeping things relatively easy, lets stay with the computer.
To Find Information to Stream from Mobile to Television, Click Here
Whether or not you have cable or satellite, it really doesn't matter when learning an alternative to paid television. Many individuals are either living without paid television or have already cut or downsized cable/satellite, and looking to the Internet as another TV option.
Lets say you don't want to download any TV software/app or install hardware, and you don't want to be limited in how to watch the content you enjoy so much (watch on computer, mobile, TV, anytime and anywhere).
Lets say you have an interest in watching live and on-demand content such as sports, movies, episodes, news and TV shows but you don't want to get caught up in any bundled packages, paying high costs, or dealing with hardware other than what you already have.
Consider a web-based TV website where you can get access to popular TV channels/networks to watch very entertaining live streaming content on your device (Windows/Mac/Tablet computer, mobile or any device that use a web browser and compatible to Adobe Flash Player). There is a web-based channel feeds website where members login to the members area. They click TV channel links with titles to watch any live sporting event or entertaining movie, TV show, music video, etc.
To Learn More, Read My LiveTvWeb Review
Of course, there's plenty of free ways to find content online to watch if you know where to go and trust those sites to be virus/malware-free. But to save time and never worry about getting a virus or malware, consider opting for a low-cost web-based TV website where all the work is done for you. All you have to do is sign up, point and click the names of live TV channels and start watching whatever is
of interest.
Not only will you be able to watch everything on your Internet connected computer, mobile device or Internet on TV computer system, but can save a lot of money compared to cable and satellite. When all said and done, you could be paying as low as $3.25 to $15 per month to watch any live sporting event, movie from any genre, TV show, news broadcast, etc.
When knowing how to watch Internet on TV with an Internet connected computer, you will be among the many that are doing it already. You can create a web TV entertainment system when using free and pay-to-use TV/Video/Web-based sites. In fact, you now know the way to creating a robust Internet on TV entertainment system without shelling out more money.
To Begin Setting Up Your Own Internet on TV System When Using Your Computer, Sign Up Below to Get your FREE Report called, "The Ultimate Guide to Watching TV Online, Using What You Already Have."
To Review a Great Web-Based TV Source, See Web Live TV

Some Suggested Readings: