How to Connect Laptop to TV HDMI: With or Without Internet, Wireless, Multiple TVs
For whatever reason, many people think it's hard to connect a laptop to a TV. But what makes it seem hard is the lack of knowledge and what appears to be a bit technical. As for the technical part, there's nothing here that a grade schooler couldn't do. The easiest way would be to setup a connect laptop to TV HDMI system.

How to connect laptop to TV with HDMI simply comes down to a lack of knowledge which will be addressed shortly. New and fairly new televisions and computers (desktops and laptops), have HDMI input ports. Older devices will have other types of video/audio input ports. All you need to do is identify the input port on the TV and laptop, and then buy the correct cable.
In this case, getting an HDMI cable to connect laptop to TV can be purchased at most local computer stores. However, many people go to Amazon.com to find the cable they need, make a purchase, and have it delivered to their door step.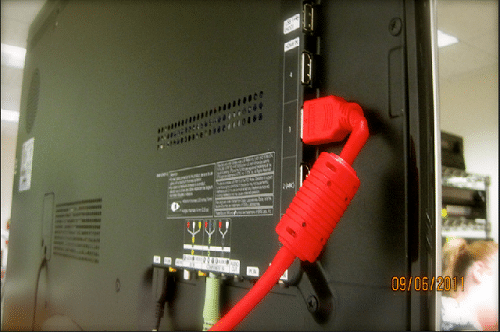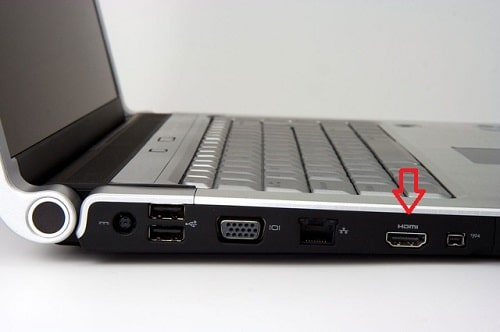 Connect Laptop to TV HDMI Instructions for Newbies
I always recommend to the novice, go to youtube.com and search for… connect laptop to TV HDMI. This way the person can actually see how to connect a laptop to a TV. There are plenty of tutorials that cover all kinds of video/audio cable. They show how to make a desktop or laptop to TV cord connection when using an HDMI, S-Video VGA, or some other cable. You can watch one of those videos below…
As you can see, you just need to buy the cord to connect laptop to TV. The next step is knowing what comes after, once you have the right cable. Your question to how do I connect my laptop to my TV will now be answered entirely.
Note: It is suggested to use a long HDMI cable. These cables can go up to 50 feet long, perhaps longer. A longer cable will allow the laptop, which is connected to the TV via HDMI cable, to move near you. If you are connecting to the Internet with the laptop, use a wireless (wifi) modem. A wired modem connection requires an Ethernet cable, from computer to modem. There's no need to have an additional cable for an Internet setup.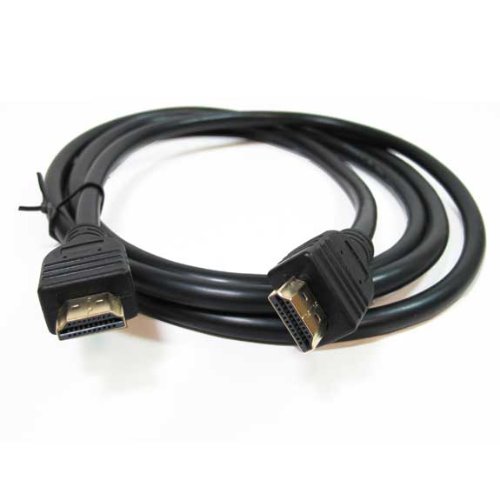 3 Steps: How to Connect Laptop to TV via HDMI
This is what I had to learn when I wanted to know how to connect my laptop to my TV. With your HDTV or smart TV, laptop computer, and HDMI cable, you need to do the following. This information also applies if you want to connect Windows 10 to Smart TV:
HDMI Computer to TV
Take one end of the cable and connect it to the laptop HDMI port. Connect the other end of the cable to the TV HDMI port — either HDMI port 1 or 2. It doesn't matter
How to Switch Laptop to HDMI Input: Grab the TV remote and press 'Input' or 'Source' to open input options menu on the TV screen. Select the HDMI port where the laptop is connected
Turn the computer laptop on. If steps 1 and 2 for connect a laptop to TV with HDMI cable are performed correctly, then the mirror affect should take place. Meaning whatever appears on the laptop screen will now appear on the TV screen
As you can see, there's really nothing to it. Again, watching a YouTube video will help clear up any doubt about how to connect a laptop to a TV. With this setup, the small/large screen TV will act as a monitor. Whatever appears on the laptop can be seen on the television screen, in a larger view. This setup will work for HDMI to TV Windows 10. To clarify, this answers how to use HDMI on windows 10.
There shouldn't anything else required to set this up newer TVs. The HDMI cable connection to TV will provide both sound and picture. No other settings should be required, unless of course the TV settings have been tampered with prior to this setup. If there is no sound or audio, head over to YouTube and search for a video tutorial.
This setup can be used to give presentations for an audience. Also can be used to display photos for others to see. There are many ways to use this setup, which you probably already thought about.
Note: To connect a laptop to multiple TVs to use as TV monitors, get a Multi-Port HDMI Switch.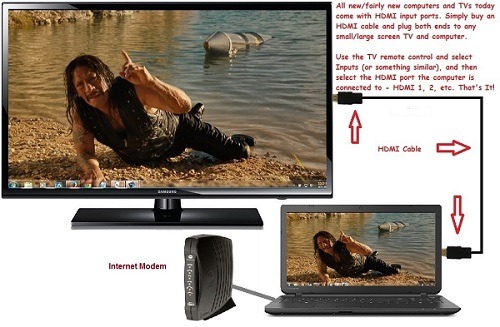 Adding Internet: How to Connect Laptop to TV with HDMI
The Internet can be used to surf online and view everything on the big screen TV. Everything starts with the Internet-connected computer. You surf the web with the computer to visit websites and view everything on the big screen TV.
If there's a need to drop cable or satellite TV to save cost, this setup can be just as easy. Additional information can found at How to Cut the Cable Cord. A high speed Internet connection will be required. Simply add a wireless modem and use the cable to connect a laptop to TV as explained earlier.
The setup to connect laptop to TV HDMI enables the user to add another dimension, which involves how to watch TV online. This is what many people are doing nowadays. Watch favorite TV programs online to save money. Whether you thought about this or not, dropping cable or satellite TV shouldn't be a problem. There is no reason why anyone cannot watch their favorite television shows, sports, news, and movies online. (Also see eDigitalPlace Sports)
If adding the Internet, it's suggested to invest more into high speed Internet connection. Higher the connection speed the better. This way, there's enough download speed when adding additional streaming devices. Streaming devices such as smart phone, smart TV, Roku, or Chromecast must be connected to one's wireless (wifi) network.
Note: To watch TV channels from local TV stations with a paid TV subscription, read How to Get Local Channels without Cable.
When dealing with the Internet there are other factors to consider as well. One is having enough Internet connection speed during peak hours when most people are online. The other is having enough connection speed to stream all kinds of streaming TV programs.
Having a 150 Mbps high speed Internet connection is a lot faster than 25 Mbps. This doesn't mean that 150 Mbps is needed but consider having enough speed for what you want to do. The main thing is to prevent video buffering and playback issues as much as possible. This comes when trying to watch live TV or on-demand streaming content online.
Everything explained here is how I connect my laptop to my TV. There is unlimited streaming content online that provides more TV channels than cable and satellite combine. There are plenty of free and pay-to-watch streaming content providers available online.
Also available are low-cost, 3rd party web-based TV/VOD services. (See Internet-Based TV Services). Just scroll down the page to find the comparison chart. I use LiveTvWeb, Direct PCTV, StreamDirect Pro, and PlayOn, which also has a DVR. But if you rather has a standalone screen capture/video recording (DVR) software that record anything playing on your laptop, then take a look at Applian Replay Video Capture.
Note: If one household TV is connected to cable or satellite TV, you can watch the same cable/satellite channel on another household TV (additional HDMI cables will be needed). For instance, go to the cable TV box where the HDMI cable is connected to the TV. Disconnect the HDMI cable end from the TV and connect it to the Input port of the Multi-Port HDMI Switch mentioned earlier. Take another HDMI cable (short length) and connect one end to the output port of the Multi-Port HDMI Switch and other end to the TV HDMI port where the cable TV HDMI was connected. Next, take a 2nd HDMI cable (longer cable) and connect one end to another port on the Multi-Port HDMI Switch and other end to the 2nd TV HDMI port.
How Do I Connect My Laptop to My TV Wirelessly
Another popular question these days is how to connect laptop to TV wirelessly. Though this connect to TV wirelessly windows 10 setup (or older operating system) can be an article by itself, anyone can learn how to set this up when watching a YouTube video tutorial. The easiest setup would be a smart TV. For Mac and Windows users, just find a video for that operating system. Watch video below…
There's a FREE ebook you can download right now called… The Ultimate Guide To Watching TV Online and Local OTA TV, Without Cable, When Using What You Already Have! If interested, just sign up below and you'll get access to the FREE ebook immediately. Or you can
visit the Sister Website Here
.
Learning how to connect laptop to TV HDMI isn't difficult at all. There are many benefits that can come out of this initial setup. It's childsplay after watching a YouTube video tutorial — laptop HDMI to TV. Once you know how to connect a laptop to a TV, you can connect any computer and television with HDMI ports. You can even connect your smartphone to TV via HDMI cable.
For More Information, See How to connect a laptop to TV: Connect laptop to TV via HDMI | Connect laptop to TV wirelessly | Connect laptop to TV | How to view your laptop screen on a TV