Can Internet TV Get Virus
Internet TV Virus and Protection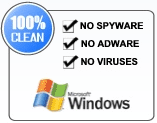 According to the latest research, with the aim of answering Can Internet TV Get a Virus, it was discovered that most Set-Top Boxes
already are under infection but many users are not aware of this. The simple logic of using television blinds many people from digesting the truth that any simple exposure to online channels attracts higher chances of infection.

Technology keeps changing over the years and it is now possible to access live streaming on the television screen. This is not the same as watching live shows on different websites, but rather, using your plasma screen to connect online
.
Internet-Ready Television/Google TV Virus
Televisions with Google TV
and some of the latest brands of plasma
screen have a unique processing system, which enables users to connect online from the local service provider. They have ideal program and connection bundles to enable fast internet access to host different television stations online. This is gaining popularity since many people want variety instead of following the same television programs the local channels have.
Web enabled plasma screens creation includes a processor, memory, and network connection. It contains similar compositions like computers including phones and other technological gadgets which are prone to virus attack. Lack of awareness has made it difficult for many people to understand how televisions can get malware when they are not visiting the affected web pages.
In order for you to connect the television, you need to activate the web, load the channels you want to watch, or download them. This is a continuous process where many people are not aware of scanning options when loading, downloading, and accessing the archives. This makes it easy for you to record, and download, and view the content later. As you are building your collection of shows you aim to watch TV Online, you become more vulnerable to threats.
There are different sites, which have a collection of past shows and movies
that many viewers want to watch again. Some fail to verify the sources of webpages where they access the contenet and end up downloading it which may be infected. Once the malware is in the memory of the television, you will start to witness slow transmission of the live shows, slow rates of downloading and accessing the library becomes tedious.
It is important to have prevention tips when you want to install this technology in your home or office. Most online service provider companies issue a fully equipped web protection package to clients who seek this television model. It is paramount to run scans all the time especially when downloading shows and streaming live TV. This also increases the stream quality since there are no threats in the processing system.
Yes, you can get an Internet TV virus when you do not have the right anti-Trojan kit when purchasing from the provider. It is highly recommended to go with very a reputable company that provides continual security protection to protect from future malicious attacks. It is suitable to settle with qualified prevention companies that have cloud technology which automatically scans the systems and ensures no threat attack when downloading or loading live shows.
Here are some other links to related sites that you might enjoy. Thanks for visiting InternetTvDotCom:
internet tv posts - Tech Talk - CBS News
Hulu Reworks Its Script as Digital Change Hits TV - WSJ.com
Yahoo! Answers - <><><>< NFL Steelers vs Broncos Live Internet TV ...
Sony Internet TV LA Meet-up - a set on Flickr
Related posts:
The following two tabs change content below.
Internet TV researcher, tester and enthusiast enjoys sharing and delivering information to like-minded individuals interested in watching TV on their computers, televisions, and mobile devices.
Latest posts by Philip Sumpter (see all)
Filed under Internet TV by Philip Sumpter on .